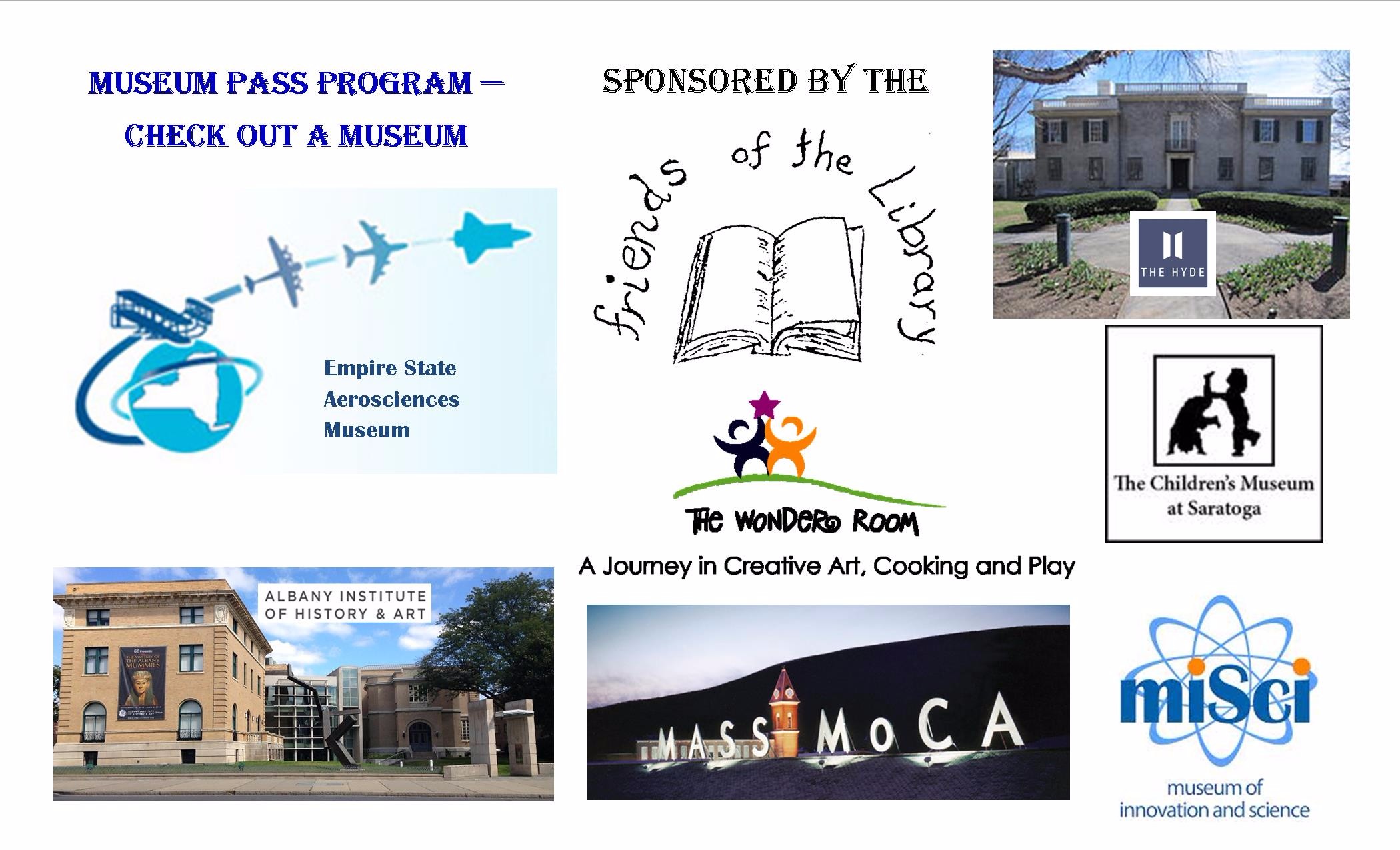 Enjoy a museum visit on us! Patrons can check out a Pass FREE for three days!  Choose from our collection of seven museum passes and explore wonderful local museums.   The goal of the Museum Pass program is to provide children and adults an opportunity to experience history, culture and the arts through a visit to a museum.
The Friends of the Library is able to offer the Museum Pass Program due to the success of its many fundraising activities. Our Membership Fee Donations, gifts from generous donors, revenues from the Used Book Sales, Library Mini Golf, the Spring Fling Raffle, and other fundraisers allow the Friends of the Library to offer this service to our library patrons. For information on becoming a Friend of the Library, check out our information below.
If you would like to sponsor a family membership to an area museum, please contact Library Director Colleen Smith at the library or by calling 518-399-8174 ext. 5 or by email at csmith@sals.edu
Passes are available from the Town of Ballston Community Library.
Passes must be returned to a staff member at the Town of Ballston Community Library Circulation Desk during regular library hours. Do not use a Drop Box or return them to another library.
Passes may be checked out by library patrons (18 and older) who possess a valid library card in good standing.
Passes are first-come, first served; there are no requests or renewals.
There is a limit of one pass per family at any one time.
Loan period: 3 days.
Overdue fee: $5 per day.
Contact museum for schedule and hours.
The borrower will be responsible for the replacement cost listed on the pass if it is lost or stolen.
See this document for information about each museum!