Board of Trustee monthly meetings are held on the last Wednesday of the month at 7:00 pm. All meetings are open to the public.
Library Board of Trustees 2022-2023
2022 Trustee of the Year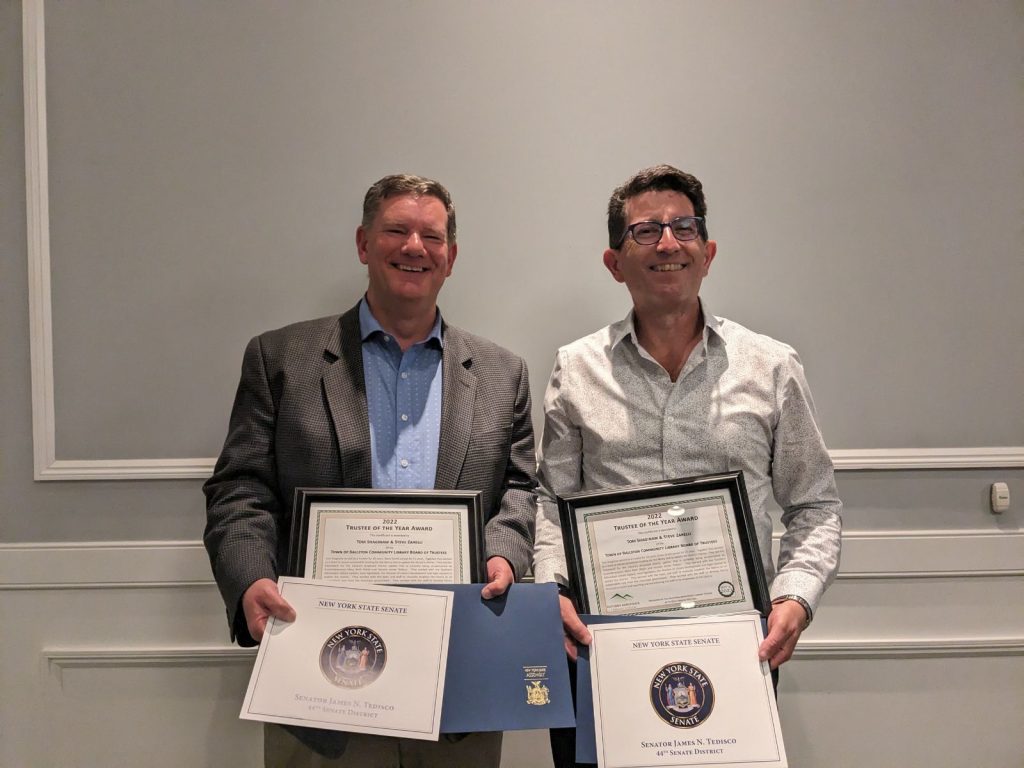 Tom Shaginaw and Steve Zarelli were co-selected as Southern Adirondack Library System's 2022 Trustee of the Year. Tom and Steve have worked as a team for many years on behalf of the Library and community. Tom served on the Board of Trustees from 2012-2022, during which time he led several committees and served as Treasurer. Steve was with the Library from 2011-2022 and was the President of the Board for many years.
The Library is governed by a Board of Trustees, a group of seven residents who dedicate their time and talents to ensure quality library services for everyone. This volunteer role is an important one in our community. Trustees are responsible for library finances, setting policy and supporting library operations. Trustees serve five year terms and there will be an opening on the Board beginning in July. If you are interested in being a Trustee please reach out the the Library.
Congratulations to Tom and Steve! Thank you for your service to the Ballston Community Public Library!
Long Range Plan
2021-2025 Library Long Range Plan
2017-2020 Library Long Range Plan
2013-2016 Library Long Range Plan

2023
2022
2021